◆Reconstruction support stickers!
Spring, 2016. While the original exhibition was being held in the US, the Kumamoto earthquake hit Japan. I read an article that Kumamoto Castle was also destroyed in the disaster, so I planned this sticker. Part of the proceeds were donated to the reconstruction effort.
◆Anything that reminds you of death is strictly forbidden!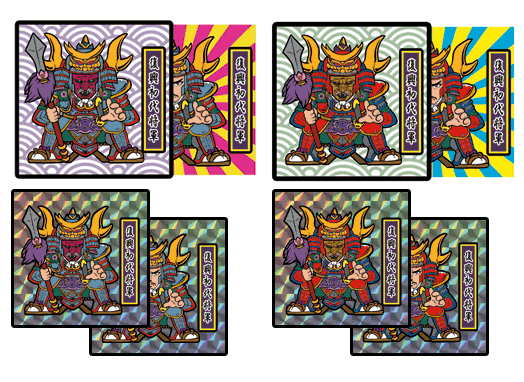 I decided not to use "things that remind us of death" (skulls and other small objects) because the theme of this project is to support the recovery.
◆Endorsement of positive thinking in negative thinking.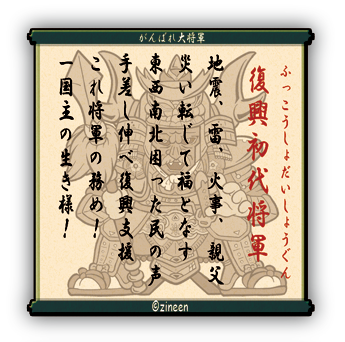 For example, if we interpret the endorsement as follows: "Listen to the voices of those in need and help them if you can. This is the duty of those in power who rule the country.
The phrase "turn misfortune into fortune" implies that we should not only focus on negative factors, but also use them as a springboard for further progress.
◆The materials are silver prism and special prism. Different colors are also available.
There are two versions, A version and B version, with different coloring. The Kira-Prism stickers have the first and second pictures of the normal W stickers as Kira-Prism, respectively.