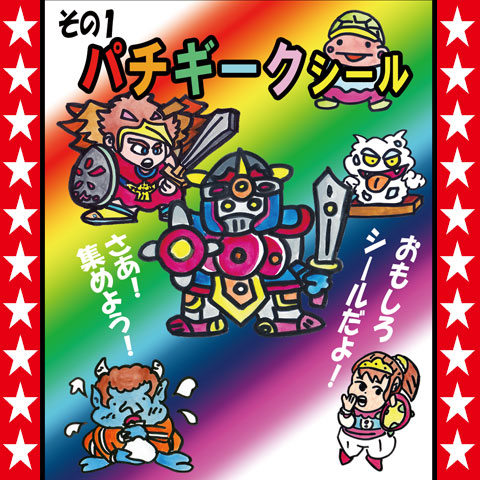 ◆Black history in the 80s: "Pachi" (fake)!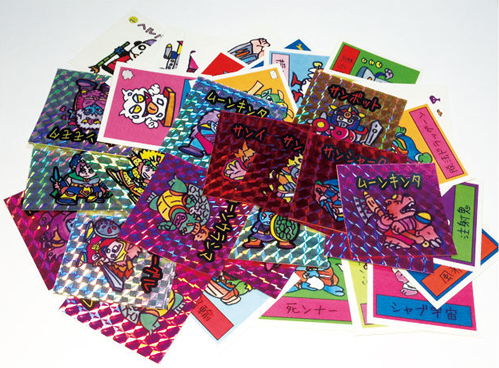 This work pays homage to the black history of "pachi" (fake) stickers in the 1980s. In order to avoid legal problems, the artist himself made a fake sticker of a pachisecret picture of an otogeek, which is a ridiculous series.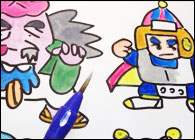 To differentiate them from the real thing, the original drawings of the pachigeek stickers are all done with brushes and paints. The fact that they are almost all drawn with a single stroke and not modified at all is intentional to recreate the pachinko culture of the time.
◆In the early days, it was "the draw.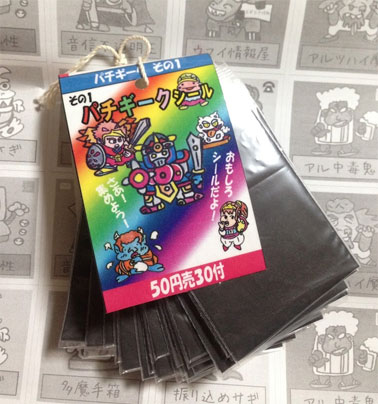 This one was also sold as a draw, just like the "Nyanco of Third Street". The wholesaler from which we purchased the materials went out of business and the unit price of production went up, so we could no longer offer it as a draw.
In the future, we plan to sell them as a set or offer them as "pull-outs" for 100 yen per piece.
◆How hard can it be to complete?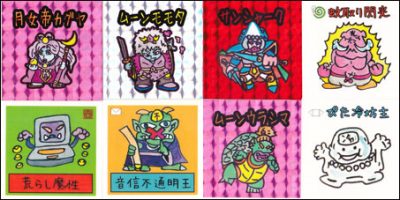 The first batch of pachigeeks are a total of 48 types (number of pictures only), which are a combination of the first and second batch of otogeeks. The normals and Kira Prisms are the same as the real ones, but redrawn as Pachigeeks.
In fact, there are five types of materials for the Kira Prism, making it extremely difficult to complete. At the time, the idea was that it would be OK to have all kinds of "picture completes", so the different materials were just a service to make people happy if they won more prisms.
However, it turned out that the collectors' psychological perception was that "the complete set includes the different materials," so the number of prisms including the different materials ended up being a ridiculous number. (Laughter)