◆rock, paper, scissors martial arts tournament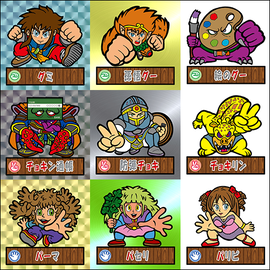 This work is based on the motif of "rock, paper, scissors". The materials used are wood, aluminum, and normal. Three schools of thought compete for the strongest fist. The names always include "Goo, Choki, and Par".
◆How to play
"Jankenpo! and let's play rock-paper-scissors. If you win, you get the other player. Aiko has one more round!
[Jankenpo] Story
In order to determine the best rock-paper-scissors (fist) user, the Guchokipper schools have started a three-way martial arts tournament! Which school will win?