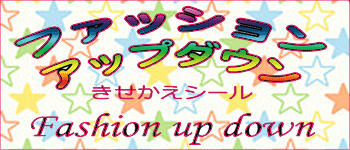 ◆Dress-up stickers for girls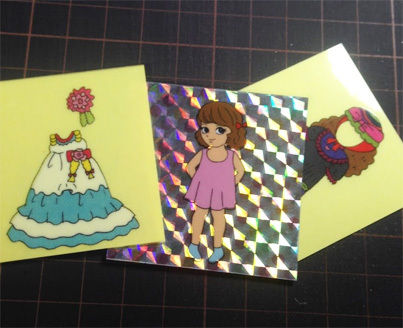 This is a double sticker for girls that allows them to change their clothes.
Of course, there's nothing wrong with boys playing with them. The person and clothes are made of transparent stickers, and the material can be changed.
◆Sample dress-up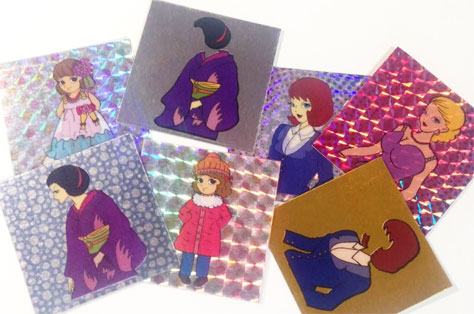 There are many materials, such as aluminum and prism, that can be used to change the background of the character. There are also several types of clothes, so you can enjoy fashion.
There are no names or numbering, so you can only classify them by their designs. (There is an endorsement.)
The line drawings are thin. However, it was very difficult to make them so that the white printing would not stick out when printing.
[Fashion Up and Down] Story
Enjoy dressing up by attaching Kisekae stickers. Which outfit do you like best?