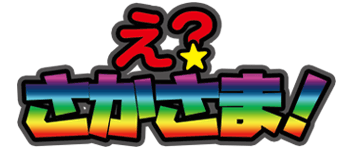 Collaborative artist biography: Masami Esaka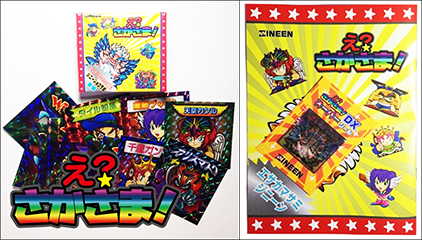 Born in Nagoya, Japan. Worked as an industrial designer for automobiles, designing exterior parts. After that, he became independent as a freelance illustrator and established TEAM ESAKA Co. In the sticker industry, he is famous for his illustration work for BICLIMAN 2000. He is currently working under the dual name of Tadashi Eshishi.
◆What is Bikkuriman 2000!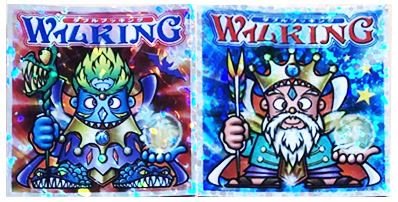 This is one of Lotte's "Bikkuriman Choco" series of sticker attached wafers. In terms of worldview, it is connected to the "Original BICLIMAN Devil vs. Angel" (1980s), "Super BICLIMAN" (1990s), and "BICLIMAN 2000" (1999-2000s). At the time, Masami Esaka was in charge of the illustrations for BICLIMAN 2000.
I did some research with people of the BICARIMAN 2000 generation who were not sticker collectors, and found that some of them remembered collecting "Double Booking" stickers in their childhood, so I proposed the idea of a sticker picture book based on the world of Sakasama. (Double-booking was also drawn by Ms. Esaka at that time)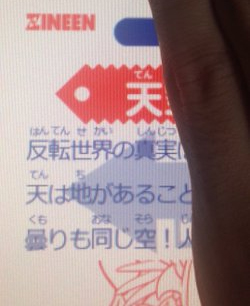 Incidentally, the title of the book is also a pun on the phrase "picture upside down" = "Esaka-sama". It's a picture book that you read upside down on the front and back, and a story that you figure out by combining the endorsements on the stickers.
◆In collaborating with you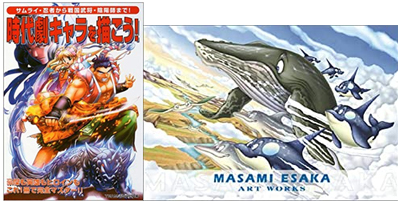 While Mr. Esaka drew several characters for this sticker, Zineen was in charge of the background and supporting characters in the picture book. In order to match the atmosphere of the illustrations, I used an airbrush to color them, referring to books on how to draw illustrations published by Mr. Esaka in the past, his art books, and Bicliman 2000 stickers. We hope you enjoy this collaboration as much as we do.
story
Conscious Unconsciousness? There's a front and there's a back! Do you lie to hide your true feelings? You can't hide your true feelings and lie about them.