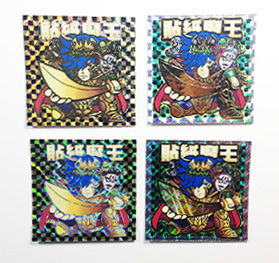 There is an exhibition of stickers in Hong Kong, and I was offered to participate, so I am working on a piece for it. I've been doing research on foil stamping techniques for this work.
Gold dust mount with signature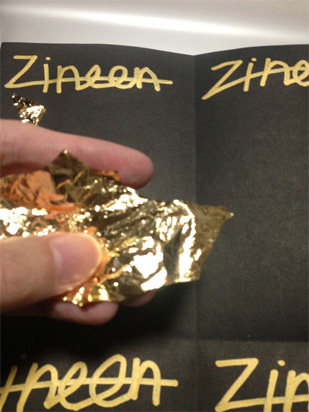 Since there are four stickers in total, we will make a backing paper for filing them. First, sign the black paper and scatter the gold foil.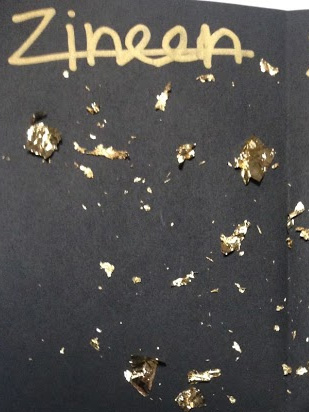 The gold leaf is broken up into pieces and dusted on paper in the form of gold dust.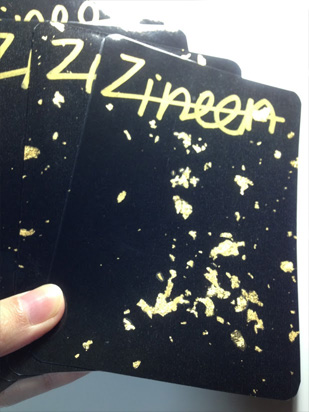 Laminate as you go and you're done.
The Meaning of the Pasted Paper Demon King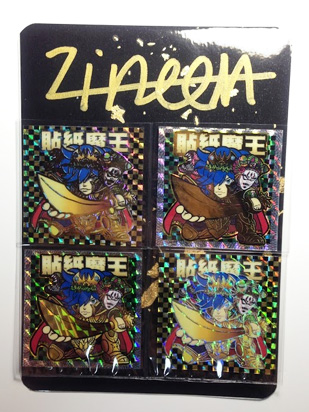 I think Hong Kong is going through a difficult time with strikes and such, so I made this work with the meaning of "there is a golden path of light even in black paper. By the way, papier-mâché means sticker in Hong Kong language, and the stickers are also stamped with gold foil.
blog更新⇒ https://t.co/fZDDfgVBdr 香港の展示用シール「貼紙魔王」(金箔押し)解説 #マイナーシール #香港 #自作シール #貼紙 #ジニーン #zineen #sticker #TOYART #金箔 #箔押し #オリカ #HongKong pic.twitter.com/WWGVRKHHRD

— ジニーン@zineen (@zineen) February 3, 2021
VERSION(1-1)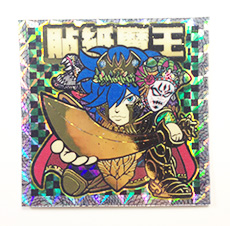 The sword and armor are stamped with gold foil. The gold leaf shines like the gold cross of Saint Seiya.
VERSION(1-2)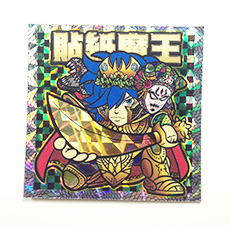 Here is the seal without the gold leaf. The sword and foot armor are shining with prism.
VERSION(2-1)
This one has gold leaf stamped on the individual line drawings of the characters.
VERSION(2-2)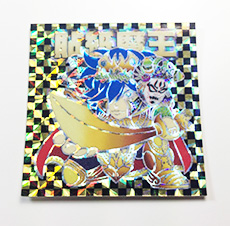 Without the gold leaf. The lines are prismatic, so the character itself is glowing. The colored parts that are not lines are printed in white, so only the line drawings glow. This is a very special sticker.
By the way, the masks are 3D.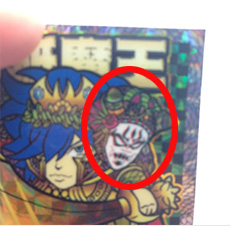 The mask on the right is 3D and is printed in such a way that it pops out when viewed with 3D glasses.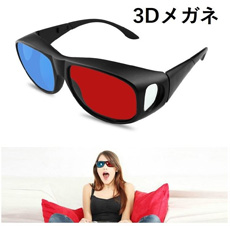 The image is quite small, so it may not look very 3D. (Laughs) I've explained that it appears to pop out properly in the larger image.
In the meantime, it will go on sale first at the exhibition in Hong Kong. The Japanese release will come after the Hong Kong exhibition is over. The endorsement is also written in Hong Kong language (繫体字).