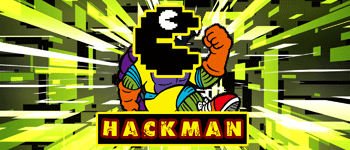 ◆Stickers produced at the request of Hong Kong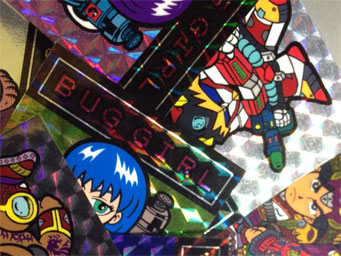 This is a sticker I made for the Hong Kong toy event "FUCKAIJU". I made this sticker because I got an offer directly from a person in Hong Kong. Because it is for a foreign country, the character names and endorsements are all in English.
◆What is the Hong Kong event FUCKAIJU?

A vintage club in Hong Kong hosted a monster soft vinyl event. They offered me to do a sticker show, and this was my first time to participate in Zineen.
(*The video above is a Hong Kong native's report of the event. You can see the actual Zineen seals on display.
◆Erasers & Colored Figures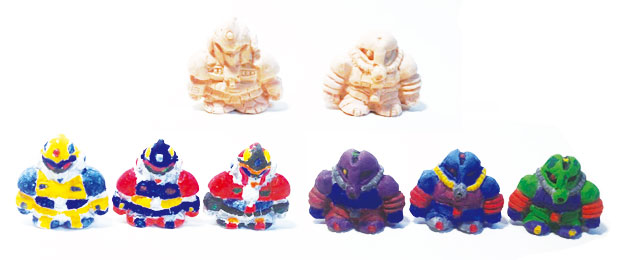 In Japan, it was sold for a limited time as a commemorative work for the fourth anniversary. There are figures as well as stickers.
「HACKMAN」story
A mischievous bug girl spreads the hack virus that had been sealed away. A pet turtle transforms into a hackman due to radioactive contamination from the virus, and spreads and multiplies the hack virus.