What is the "Encounter Memorial Sticker"?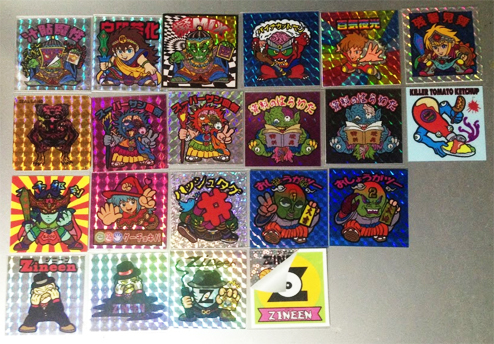 The Encounter Commemorative Sticker is a business card sticker that only people who have met Zineen can get one for free. The numbering on the back is unified as "juice".
They are produced throughout the year, and the complete version is offered as an extra bonus at the end of the year when the "100th Anniversary" is held. It's a limited edition, so if you miss that opportunity, you'll never get it.
What is a business card sticker?
The sticker on the bottom of the page with the name "Zineen". No numbering. This is a self-introduction sticker that is mainly intended to be distributed as a business card to non-collectors (non-collectors). They are not for sale, so there are not many people who have them. There is a possibility of selling them if there are enough people who want to have them.
What is an anniversary work?
This is a special limited production piece that is produced at the end of each year. They are made to order, and the goal is to never make them again, so if you miss out, you will never be able to get them. In addition to stickers, there are also figures and other rare items that cannot be resold.